"Jesus loves you, but you're annoying"
Thank you to The Vicar's Wife for this one.
We used to joke about "the lightbulb" and "patting the elephant" but this takes it to a whole other level. Meanwhile, why won't people join me in the Lord's Prayer in the Orans position?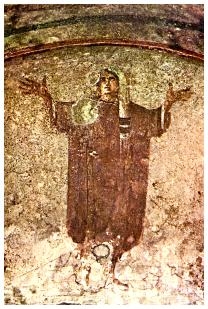 + Lindsay used to encourage it, but then it quickly dies away again. Shame: be open to God in your prayer posture as well as your heart.